Calgary to Host U20 Women's Lacrosse National Team Tryout
---
---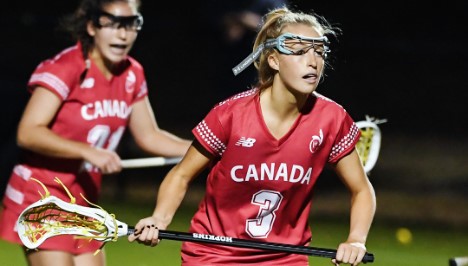 ---
Calgary will welcome dozens of Team Canada hopefuls in July for the third regional tryout of the 2024 U20 Women's National Team selection process.
From July 29-30, 2023, Team Canada coaches will be evaluating players at the Calgary regional camp as they build the next national team, set to compete at the 2024 World Lacrosse Women's U20 World Championships in Hong Kong.
Registration opens on February 1, 2023, at 12 p.m. ET, and costs $300 plus provincial tax per registrant. Players are allowed to register for any of the four regional tryouts, but they are not permitted to register for more than one event. Each player registered will receive a Nike Lacrosse Canada t-shirt, practice shorts, and pinnie to keep.
Please note, for players to be eligible to compete in the 2024 World Lacrosse Women's U20 World Championships in Hong Kong, they must be born after Aug 31, 2003, and before Aug 14, 2009.
Athletes applying for the tryout will be required to sign a Lacrosse Canada National Team Athlete Agreement, which outlines the rules, regulations, and policies that they must follow, a photo release waiver, liability waiver, and meet all anti-doping education and testing requirements set forth by the CCES or WADA.
Questions? Please contact:
Terry Rayner
High Performance and National Championships Coordinator
Lacrosse Canada
Email: terry@lacrosse.ca
Good luck to all of our Razorbacks athletes in this try-out process!!! Let's go girls!!!